I have been thinking about companies that create exceptional value for customers. These companies generate higher levels of value with their customers while other companies fail to gain any traction or are easily replaced. Is there a formula for creating and measuring exceptional value?
Who is your customer?
Knowing your customer and their needs used to be a lot simpler. For example, when a baker opens a shop, people frequent their business based on location and the quality of their goods. Over time the shop owner gets to know each customer, their preferences and more than likely develop a personal relationship. Shop owners were also a part of a community enjoy a shared context with their user.
While this still holds true for some businesses, there has since been a paradigm shift. Internet-based and modern businesses as a whole don't enjoy this privileged relationship with their customers.  Instead, these businesses often assume they know the best for their customer and craft their products and companies based on these assumptions.
"Winning products come from the deep understanding of the user's needs combined with an equally deep understanding of what's just now possible." - Marty Cagan, Inspired.
Good companies understand the basic needs of their customers and the problems they are trying to solve. This allows them to create products and services that address the core needs of a customer.  Great companies take this even further by getting to know their customers' more profound needs.  Think of it as giving a gift. A recipient loves a gift but really cherishes gifts that align with who they are and demonstrate the giver's generosity.
Choosing your customer
Knowing your customer can be demanding. Companies that succeed not only know their customer but actively choose them.  This choice is based on how best they can serve them and customer alignment with their business model.
This does not mean that other customers do not use these companies or stop customers from using their services. However, this does mean that choosing this customer will ensure that they can best serve their needs more than others. How well the requirements of this core customer are served should be reflective of the company's health.  Here are a couple of examples that reflect this concept.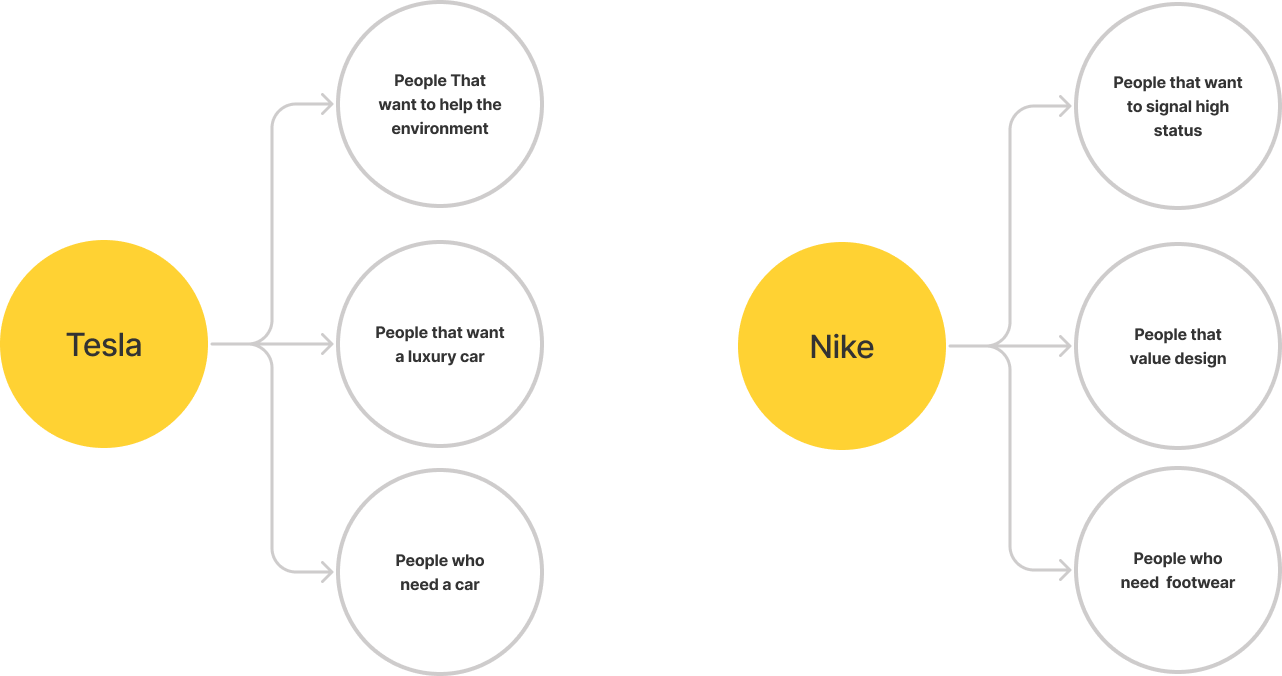 As you can see in the examples above, Nike and Tesla can use this customer focus for efficient customer research, marketing, and product development. Choosing a customer is not a one-time thing. Instead, this is a constant effort to ensure that customer needs are being served and minding whether these customers are still a fit for your product. Getting to know customer means talking to them, providing surveys, observing how they interact with your products, and observing related customer trends.
Elevate your product needs by targeting higher-level needs?
Since Nike and Tesla have a targeted customer base, they understand how to provide value beyond their basic needs. To demonstrate this, I will map their customer needs to a framework called the Elements of Value. The Elements of Value is a concept developed by Bain and Company to chart worth based on a user's need. This chart places those needs in a structure that emulates Mazlov's hierarchy of Needs. The main idea that the more customer needs your company fulfills, the higher the value of the overall product.  The higher needs on the chart translate to higher loyalty and revenue for that product or company.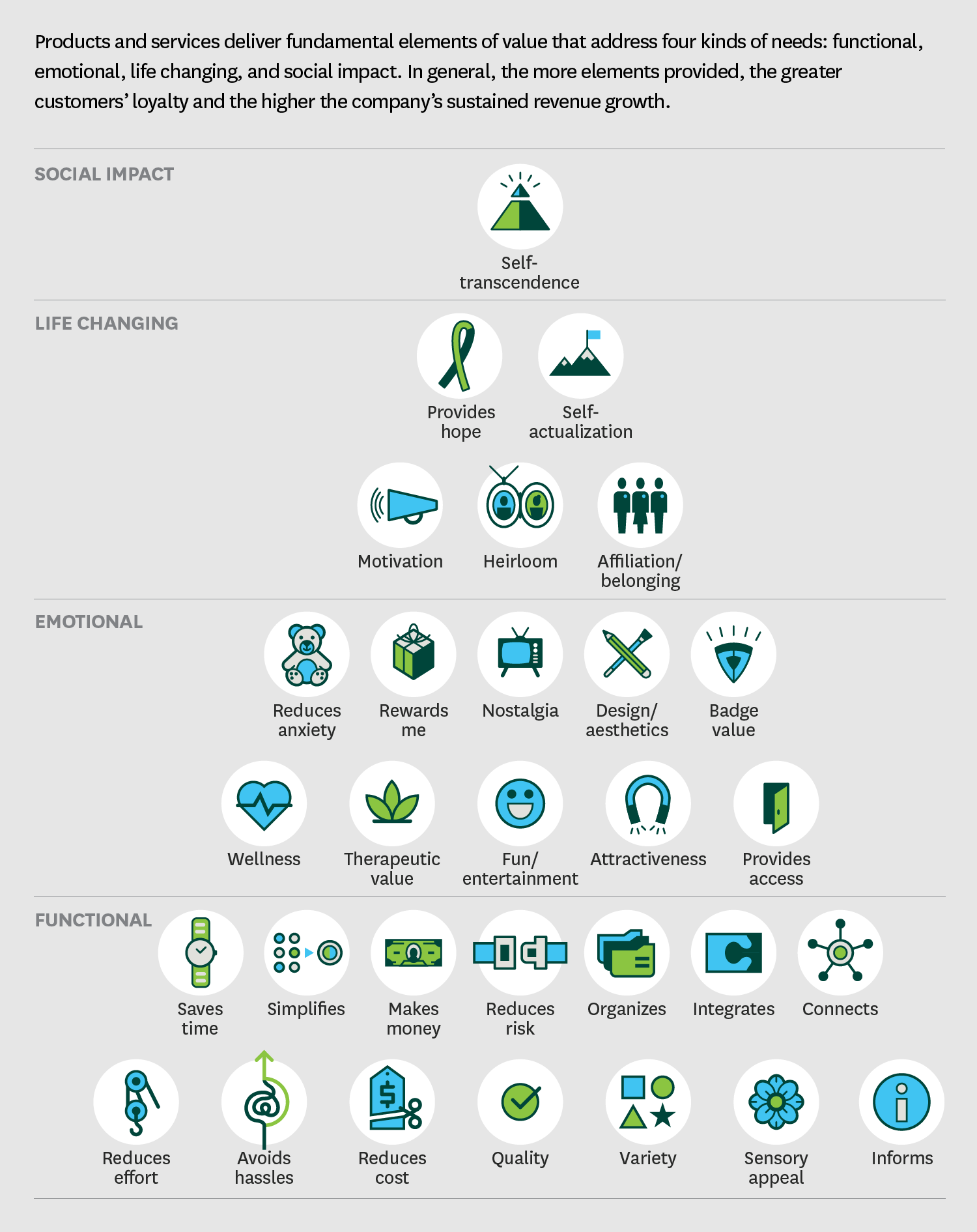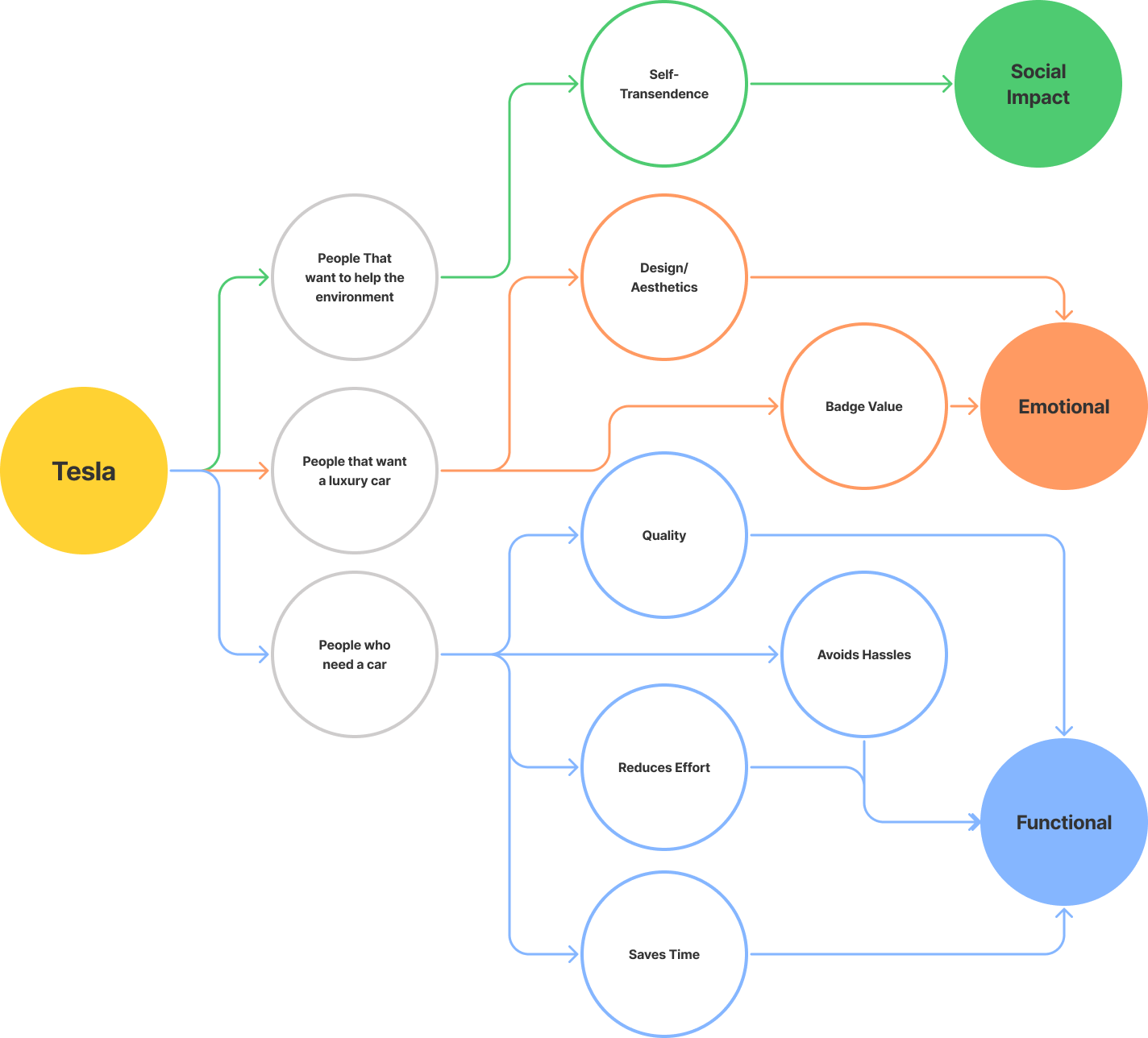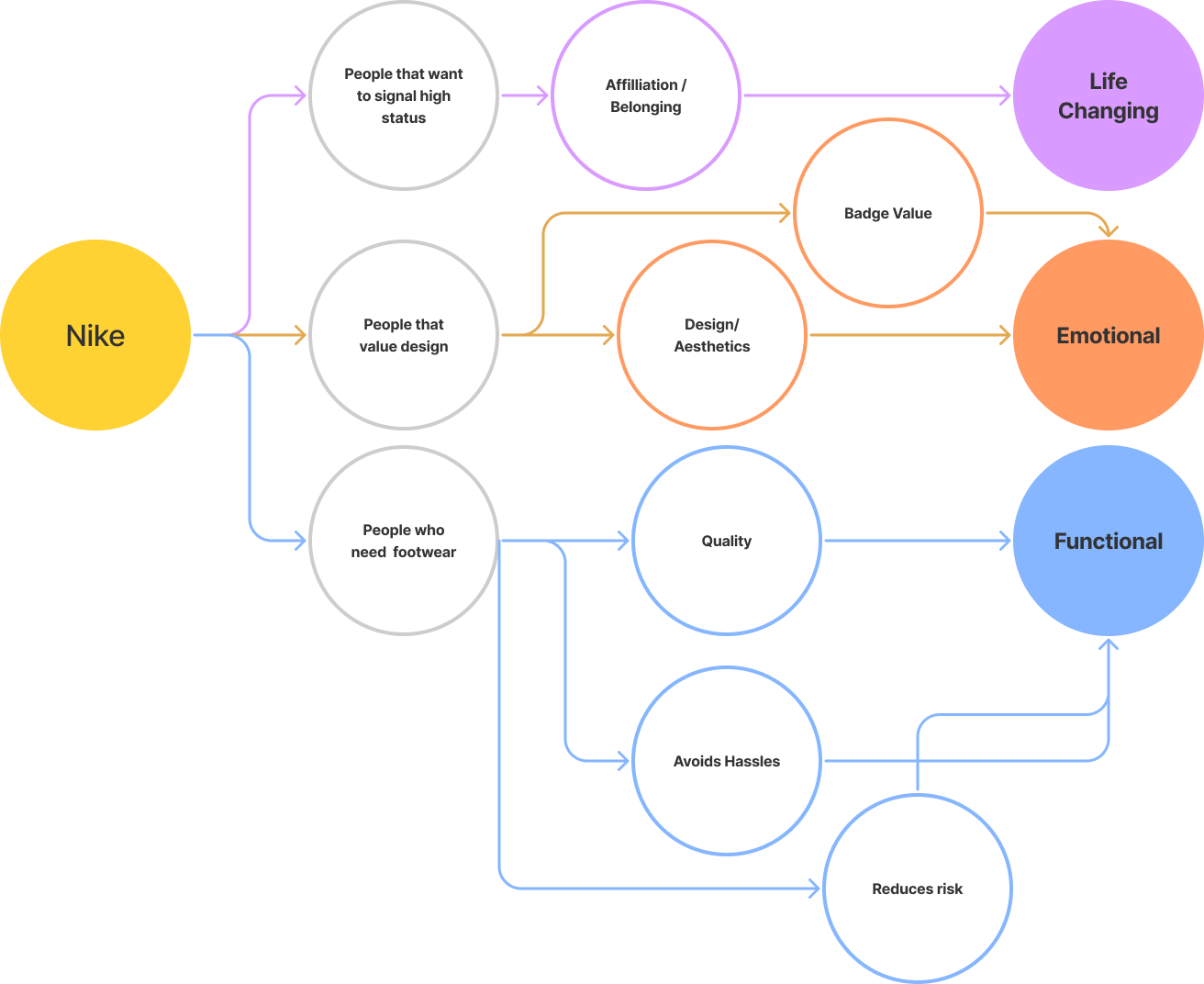 Companies often only focus on the fundamentals of their products and how it serves the basic needs of their customers. However, it's essential to also consider how to reach beyond basics to provide exceptional value. Although I have related this approach to products and business, these takeaways can provide outstanding value in people's careers and any leadership position.
Key ideas aka formula for providing exceptional value
Choose a customer for your product and get to know them
Remain in a constant state of learning about your customer and developing insights
Map customer insights into value that goes beyond their basic needs
How was this post?
Related links